Screen incoming emails
All new emails from any first time or unknown sender will automatically go to the Screener. With a single click, you can decide if you want to receive emails from them.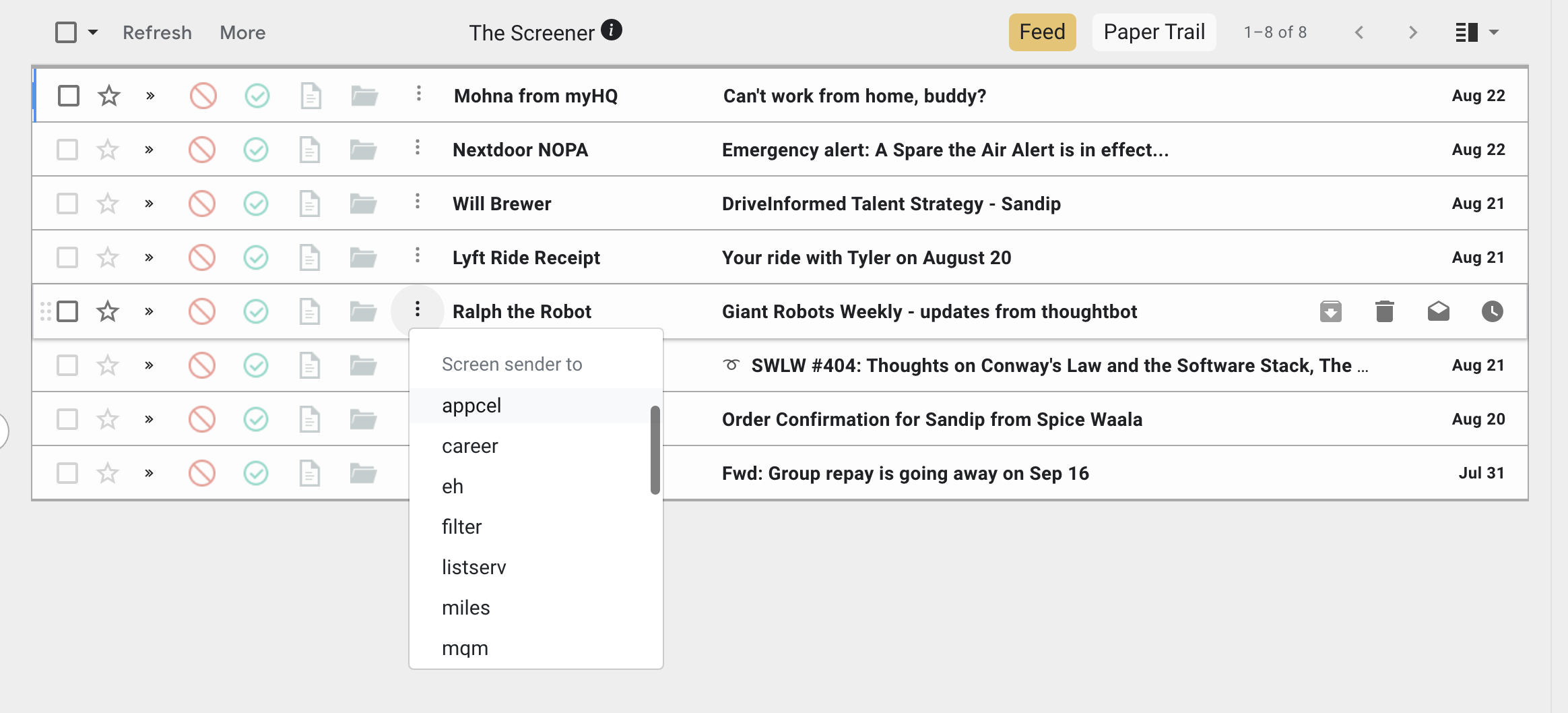 Automatically route emails where they belong
Not all emails are equal. ZenMail allows you to set any future incoming mails to be automatically routed to your Inbox, The Feed, The Paper Trail or any of your existing Gmail labels.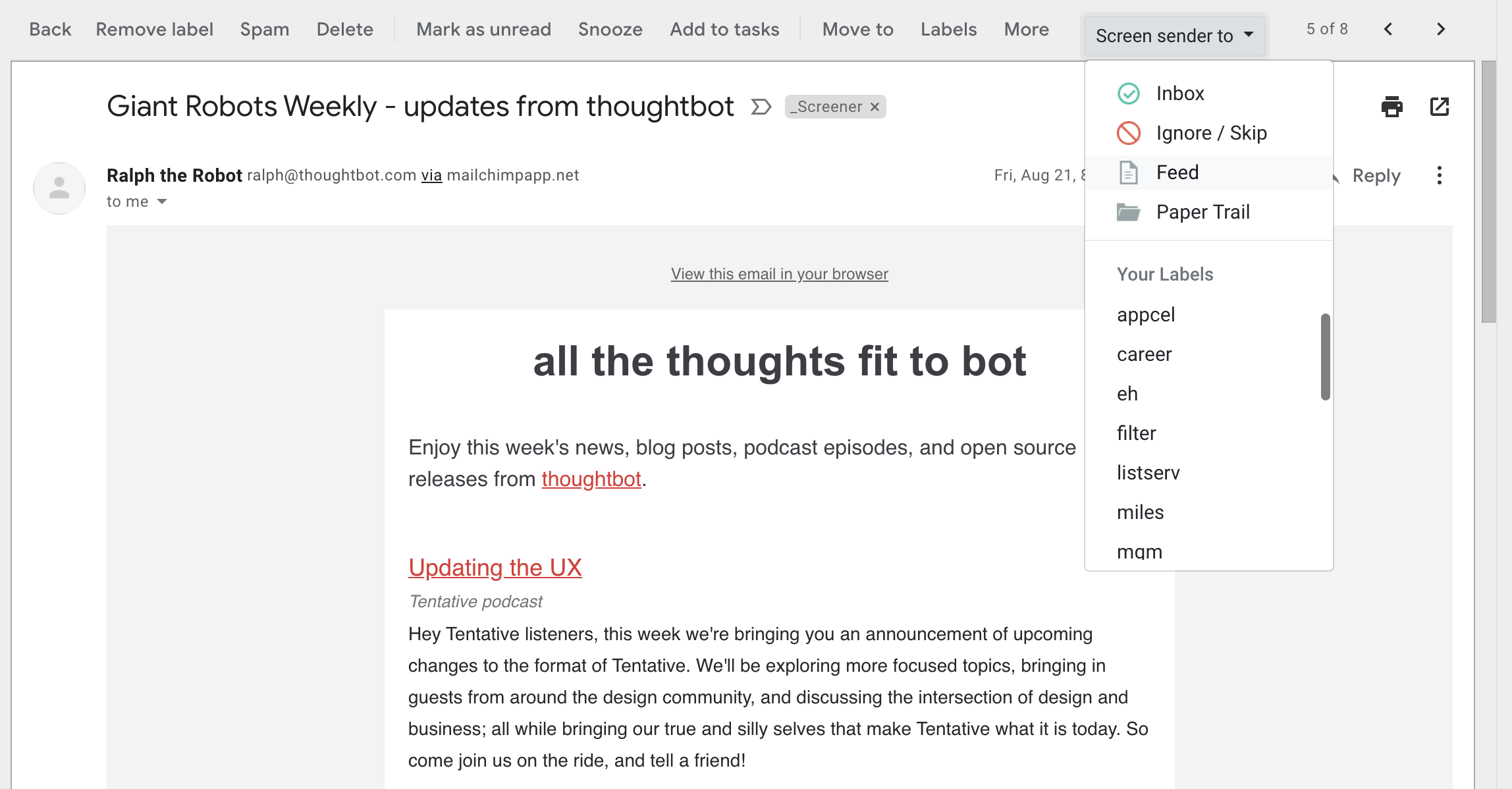 100% Private and Secure
ZenMail operates locally from your browser and does not transmit any information about you to any of our servers or third parties. We care deeply about privacy and will never collect any identifiable information about you.